As Justin Mori has learned over his three-decade journey to becoming one of the finest home builders Melbourne has to offer, building new houses in Melbourne is all about communication: It's about communicating your vision through quality carpenting; it's about communicating your passion to the many employees you train to help you when building a house in Melbourne; above all else, it's about communicating your commitment to your clients as they realise their dream of working with luxury home builders. This is why today, at Mori Constructions—a group of luxury home builders Melbourne expert Justin Mori hand-picked from his personal apprentices—you will discover the most flexible bespoke services imaginable, whether you wish to hire our custom home builders Melbourne team to perform renovations or build completely new homes Melbourne communities can be proud of.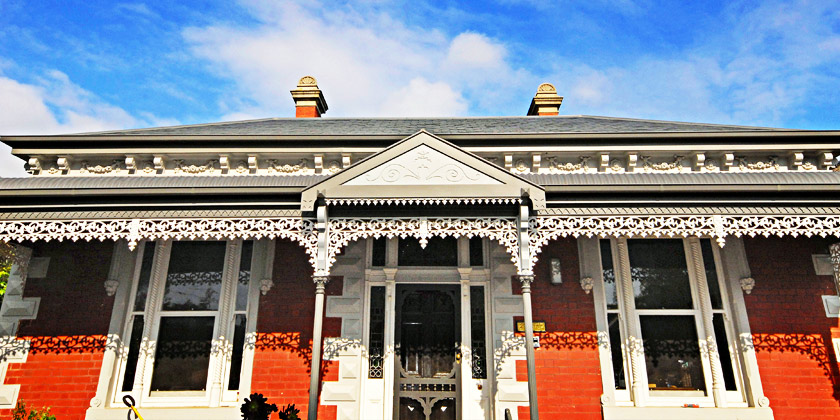 What Makes Mori Constructions The Best Custom Builders Melbourne Has To Offer?
Whether you're considering building a house in Melbourne, designing apartments, or looking for home extension builders Melbourne residents can rely on, you should consider Mori Constructions because:
We are the most highly esteemed new home builders Melbourne has, with our services consistently being ranked as some of the city's best. When looking for construction companies Melbourne homeowners and property managers know that experience, integrity, and commitment aren't luxuries—they're essentials. As such, we at Mori Constructions pride ourselves in being the most scrupulous luxury home builders Melbourne customers can choose.
We offer the highest-quality kitchen renovations Melbourne residents can purchase, as well as providing home extensions Melbourne homeowners can use to expand their homes safely and comfortably. We even do pool renovations Melbourne residents can rely on to provide many more years of cool, relaxing leisure during the summer months. Whatever renovations Melbourne homeowners are searching for, we will be happy to provide them. (We also do apartment renovations Melbourne-wide.)
We are the most versatile building designers Melbourne residents can hire; we construct dual occupancy homes, multi-unit developments (e.g. townhouses for new housing estates Melbourne-wide and apartments for new estates Melbourne renters will flock to), and full-sized custom built homes Melbourne homeowners can adapt to their exact specifications. We leave out no detail, designing everything down to the swimming pool and exterior landscaping so that you will never be hit with unexpected costs or need to outsource parts of your project to less-skilled and less honest Melbourne building companies.
Quality
Our aim is to continuously exceed the expectations of our client to deliver quality construction. Our team members verify all features of work.
Integrity
Our partnership with our clients is based on mutual trust and we do what is best for our clients following our company's values and methods.
Safety
Proactive safety planning helps us provide a safe working environment for everyone working on the project, people visiting the job site or working.
Teamwork
To become an industry leader, it is important for us to encourage team work in order to solve any construction challenges and to achieve results.
We're More Than Just A Construction Company
At Mori, we're not just a construction company and we're more than run-of-the-mill new home builders in Melbourne: We're creators of new home designs Melbourne individuals can embrace as a reflection of themselves. When we design and build Melbourne homes, we make sure to craft residences that capture the heart and soul of their owners.
We know that luxury begins with quality and finishes with style. Many luxury house builders Melbourne residents turn to put image over substance; with our experience in the carpenting industry, we at Mori do things differently. We start with the finest materials when crafting Melbourne extensions, doing the house renovations Melbourne homeowners need, designing new houses Melbourne-wide, and working with clients to build the kind of elaborate custom homes Melbourne elite desire from a luxury builders Melbourne team.
We're on the cutting edge. Not only do we use the latest technology when building new houses for sale in Melbourne, doing apartment renovations Melbourne-wide, putting up new buildings in Melbourne, or acting as Melbourne custom home builders, we also offer sustainable and green building. We even provide period home renovations aimed at 'greening' heritage homes without impacting their historic value. Additionally, our building skill and advanced technology means that when we build new homes for sale Melbourne's worst terrain can't stop us—tricky conditions such as steep slopes are no problem for our team of building contractors.
Customer service and convenience are just as important to us as being great Melbourne new home builders. Not only are we centrally-located Melbourne custom builders, we are committed to providing our clients with quick, friendly, and clear communication. We also know that trying to build a house Melbourne-area is costly, so we'll work with you to give you the best possible results on a budget.
Whether you're a property manager interested in establishing new estates or a resident looking into building a house Melbourne neighbours will be in awe of, we're here and ready to put our decades of experience to the test—all you need to do is visit our website and ask for a no-obligation free quote.
We promise that where other Melbourne construction companies cut corners, we go the distance, building new homes that will last a lifetime. Remember, at Mori Constructions, your dream is our dream.